Contour 10 - WE ARE ROOTED BUT WE FLOW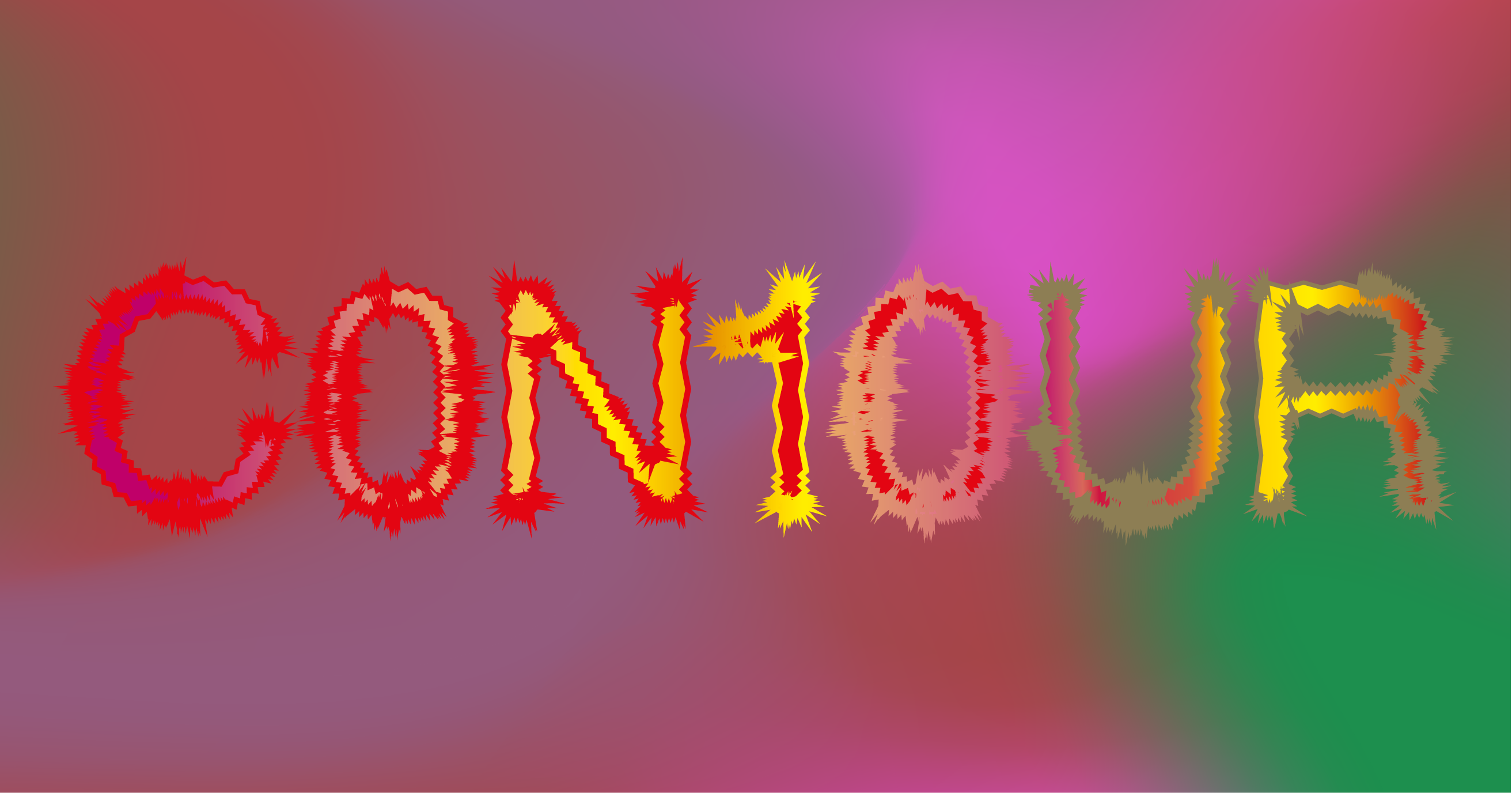 Scroll down for the English version
C0N10UR
Van 9 september tot 5 november 2023
Nona presenteert
Gecureerd door Auguste Orts
Van 9 september tot 5 november 2023 vindt de tiende editie van de Contour Biennale voor Bewegend Beeld plaats. Open je ogen én oren, en duik mee onder in uiteenlopende vormen en formaten van bewegend beeld, exclusieve filmpremières en live events op maat van het programma.

C0N10UR brengt werk bij elkaar van in België verblijvende kunstenaars en wil hun werk tonen in de meest ideale omstandigheden. De eerste door nona geproduceerde film is meteen een hommage van zes kunstenaars aan de legendarische Belgische filmmaakster Chantal Akerman. Daarnaast biedt C0N10UR een genereuze combinatie van geëngageerde documentaires en filmessays, audiovisuele installaties en geluidswerken rond stem en muziek.

Er wordt bewust gekozen voor maar vier locaties, om de werken met zorg te kunnen tonen. Naast nona gaat het om de unieke historische setting van Museum Hof van Busleyden, Cinema Lumière Mechelen, die perfect uitgerust is om Contourbezoekers én reguliere bioscoopgangers bij elkaar te brengen, en De Garage, de Mechelse ruimte voor actuele kunst. Deze editie, de eerste die gecureerd wordt door kunstenaars (de vijf leden van productie- en distributieplatform Auguste Orts), verenigt generaties en stijlen en geeft zo een uitstekend beeld van de kwaliteit en diversiteit binnen de hedendaagse Artists' Moving Image.

Naast de vier locaties in Mechelen zijn er ook twee buiten de stad: argos centre for audiovisual arts (Brussel) en Kunsthal Extra City (Antwerpen).

DEELNEMENDE KUNSTENAARS:
Aay Liparoto • Alex Reynolds • Alexandre Mulongo Finkelstein • Alma Söderberg • Annik Leroy • Brahim Tall • Camille Picquot • Chloë Delanghe • Chloé Malcotti • Christina Stuhlberger • Dominique De Groen • Effi & Amir • Eitan Efrat • Elie Maissin • Eric de Kuyper • Eva Claus • Eva Giolo • Frederic Rzewski • Guy-Marc Hinant • Jan Rzewski • Julie Morel • Katja Mater • Kevin Jerome Everson • Léonard Pongo • Maaike Neuville • Maxime Jean-Baptiste • Melissa Gordon • Mieriën Coppens • Mischa Dols • Mohanad Yaqubi • Omar A. Chowdhury • Rebecca Jane Arthur • Rosine Mbakam • Sandra Muteteri Heremans • Sirah Foighel Brutmann • Stephane Ginsburgh • Subversive Film

CURATOR:
Auguste Orts (Anouk De Clercq • Fairuz Ghammam • Herman Asselberghs • Manon de Boer • Sven Augustijnen)

C0N10UR wordt gerealiseerd door kunstencentrum nona in samenwerking met argos centre for audiovisual arts, Cinema Lumière Mechelen, De Garage, Kunsthal Extra City, Museum Hof van Busleyden en Visit Mechelen.

Met de steun van: de Franse Ambassade in België en Institut Français, in het kader van EXTRA, een programma ter ondersteuning van de Franse hedendaagse creatie, de ambassade van het Koninkrijk der Nederlanden in België.

Kunstencentrum nona dankt de spelers van de Nationale Loterij en de Nationale Loterij voor hun steun aan C0N10UR.
------
C0N10UR
0ç.09.23 – 05.11.23
Presented by nona
Curated by Auguste Orts
Since 2003, the Contour Biennale for the moving image has occupied a distinct position in the visual arts in Belgium, with a fame that resounds far beyond the national borders. Focusing on screen works, the 8-week exhibition in the historic center of Mechelen also offers installations, sound works and live arts. Contour is produced and presented by nona arts centre. Its 10th anniversary edition runs from September 8 to November 5 in 2023 and is curated by Auguste Orts.
Auguste Orts is a Brussels-based production and distribution platform founded in 2006 and currently led by artists Herman Asselberghs, Sven Augustijnen, Manon de Boer, Anouk De Clercq and Fairuz Ghammam. Since years, they each have been exhibiting and screening their (audio)visual work internationally, including at previous editions of the Contour Biennale (De Clercq and de Boer in 2005, Asselberghs in 2009 and Augustijnen in 2003 and 2013). Over the past decade, the platform has presented itself as a strong advocate of the artists' moving image (AMI), advancing and strengthening the field with On & For Production and Distribution (2014-2021), its international collaborative project supported by the Creative Europe Programme of the European Union.
During C0N10UR, the five Auguste Orts' artists will will not present their own screen works. Instead, they will plug into the rich Belgian ecosystem of artists' film practices and contribute to its sustainable development by commissioning new screen works that will be able to lead their lives well after the 8-week span of the actual exhibition. Orts resolutely opts for local embedding: the core artists of diverse origins invited to this festive Contour edition reside in Belgium. Contemporary diversity is essential to this exhibition project: a gathering of artists and works in which different generations can coincide and various forms and formats of the moving image can enter into the conversation.
The Orts curating method is staking on an ongoing, in-depth dialogue with the artists, organisations, institutions and all actors involved, building upon the expertise, experience and knowledge of creative production deployed for an extended period of time. Orts' proposal shows a clear passion for the moving image and the visual arts, a love for cinema and its audiences, as well as for the performing arts and live music, both central to the regular program of the nona arts centre and integral part of this Contour edition. Throughout a full and varied program, Orts aims at putting a poetics as well as a politics of the moving image front and centre.
C0N10UR focuses on established exhibition and screening spaces in the centre of the city, offering visitors the best of viewing conditions. The short and clear trajectory between venues provides the opportunity to see, hear and experience the entire exhibition in a single day. Throughout the 2-month opening period of C0N10UR, daily screenings as well as one-time weekend programs complement the exhibition with performance arts, live music and artists' talks. Through partnerships with exhibition places in Antwerp and Brussels, precise parts of the C0N10UR program will also run concurrently outside of Mechelen. The Belgian graphic design studio Atelier Brenda provides the visual identity of C0N10UR, assuring contemporary communication to many different, national and international audiences.
C0N10UR is presented and produced by kunstencentrum nona in collaboration with ARGOS centre for audiovisual arts, Cinema Lumière Mechelen, De Garage, Kunsthal Extra City, Museum Hof van Busleyden and Visit Mechelen. Curator: Auguste Orts.

With the support of: the French Embassy in Belgium and Institut Français, as part of EXTRA, a programme supporting French contemporary creation; the Embassy of the Kingdom of the Netherlands in Belgium.

Kunstencentrum nona thanks the players of the National Lottery and the National Lottery for their support of C0N10UR.